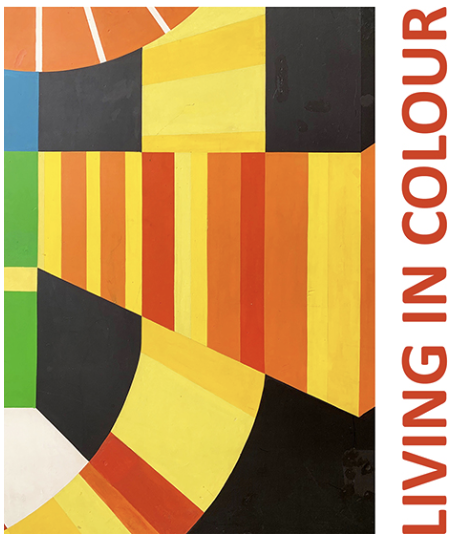 Living in Colour. A Common Ground Between Visual Arts and Interior Architecture
UNIVERSITY OF ANTWERP
06.12 - 19.12.19
The exhibition displays a series of interdisciplinary encounters between the visual arts and interior architecture. It pays a particular attention to the activities in Antwerp, the educations at the Royal Antwerp Academy of Fine Arts and the education of interior architecture at the National Higher Institute for Architecture and Urbanism in the period 1956 till 1979. Despite their institutional separation in 1946, both educations continued to share educators and interests. Notions of rhythm, light, materiality and colour were common grounds. Colour was – and is - an important aspect that specifically connects both disciplines.
Dwelling and home cultures were central themes in post-war discourses on domestic interior architecture. For this reason Living in Colour focuses on domestic interiors and interior objects and exhibits work designed by artists, architects, interior architects and designers, often also teachers. 
Lange Zaal, Venusstraat 36, Antwerp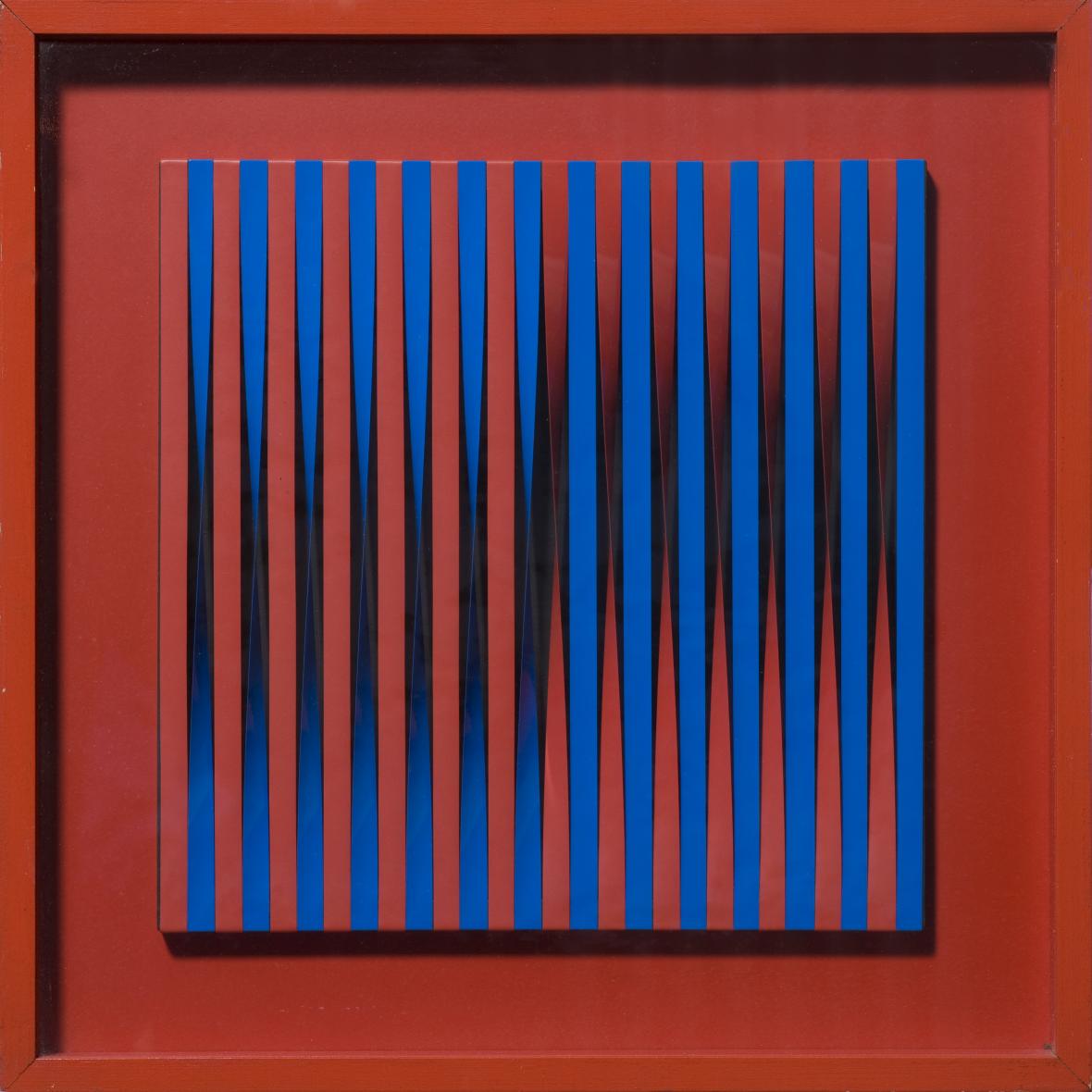 Walter Leblanc
VAN HERCK - EYKELBERG - ANTWERP
01.12 - 29.12.19
This solo exhibition of Walter Leblanc is the first in Antwerp since 1989. The selection of works gives an overview of Walter Leblanc's creation from the sixities to the eighties with sculptures, Mobilo-Static, Twisted Strings, Gouaches and screenprints on view.
Peter Benoitstraat 9 - Antwerp
Open Saturdays and Sundays 1-6 pm.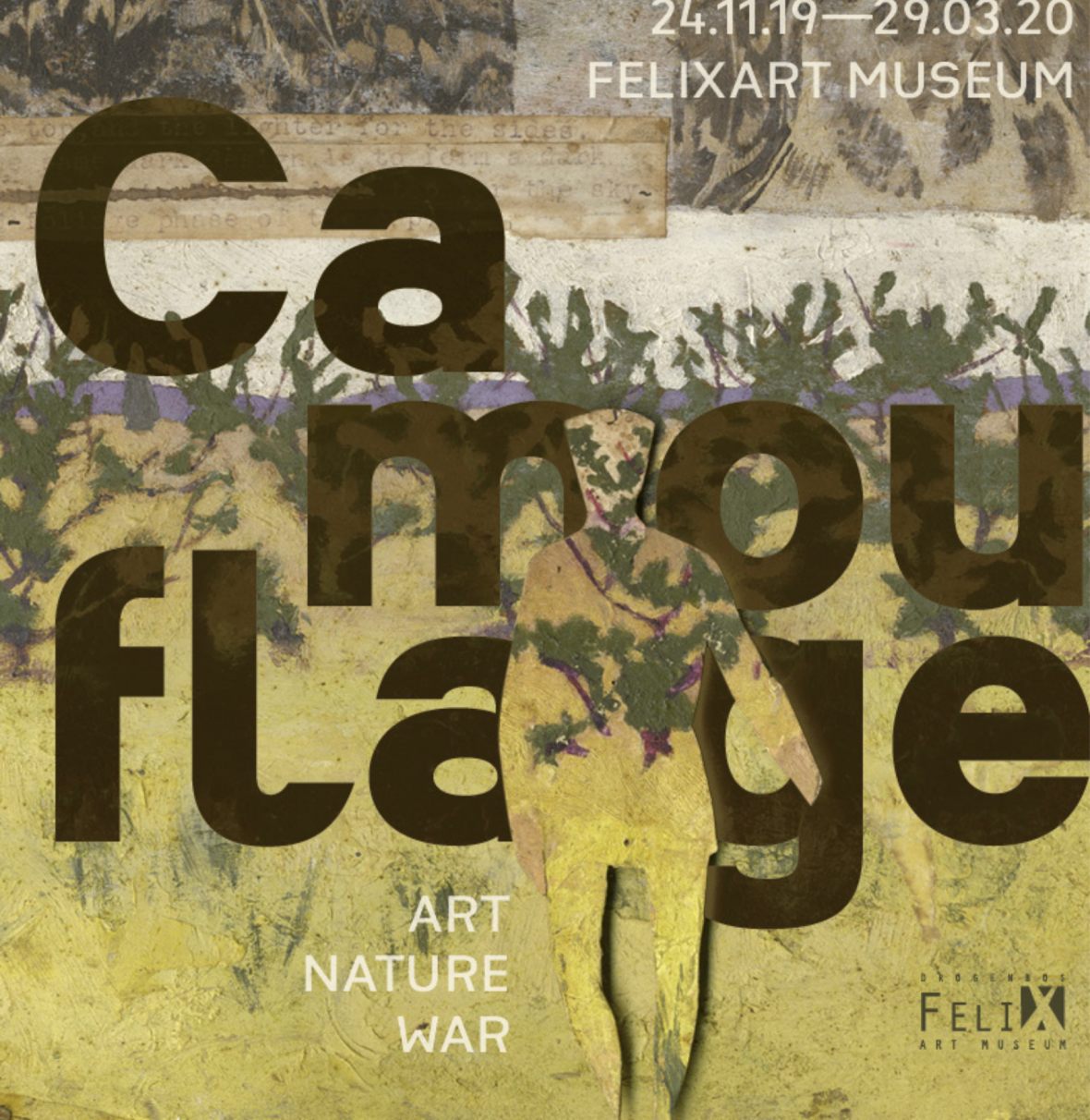 Camouflage, Behind the Abstract Pattern
FELIXART MUSEUM - DROGENBOS
24.11.19 - 30.03.19
The concept of camouflage involves much more than a particular type of abstract motif. The exhibition Camouflage: Art – Nature – War at the FeliXart Museum offers a historical overview of the various tactics and motives involved in camouflage, and examines and reflects on the theme of camouflage in art and in our contemporary societies. With the advent of facial recognition systems and the risks of invasion of privacy, the subject is more than ever topical.
The abstract camouflage patterns we are so familiar with today took shape on an experimental basis during the First World War, at the same time as Belgian artists were also experimenting with abstraction. The exhibition presents a surprising and original combination of specimens of natural camouflage, military objects and works of art. It highlights camouflage's relation to nature, the phenomena of optical illusion and the ambiguity of images.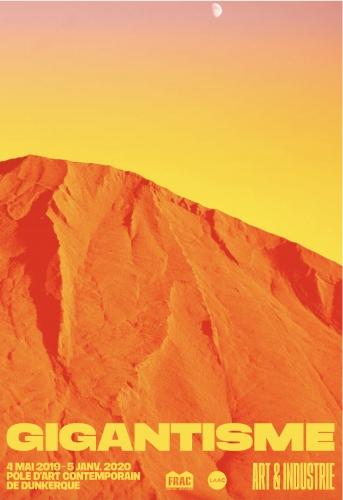 Gigantisme. Art et Industrie
Frac Grand Large - Dunkerque
04.05.19 - 05.01.20
GIGANTISME — ART & INDUSTRIE merges a visionary outlook, a taste for aesthetic structures, and risk-taking for out-of-the-ordinary adventures. By its originality and excessiveness, GIGANTISME is sure to surprise. It moves mountains and occasionally stumbles, or bears the brunt of economic transformations, ecological transitions and their social consequences. The remaining stories, projects and diversely scaled productions testify to its creative and constructive folly. GIGANTISME is an outsized triennial, a spirited, future-looking festival of infinite forms.
An exhibition of out-sized installations, specially created for the occasion, of in situ works, of sculptures, paintings, films and performances will embody encounters and minglings between artists and engineers, designers and architects. The event will occupy a variety of exhibition spaces, as well as urban and port sites. A unique artistic exploration investing the Dunkirk landscape, straddling living heritage and contemporary creation, to reconsider the history of European modernity, from 1947 to the present day.
The curatorial team consists of Keren Detton (Director of the FRAC Grand Large), Géraldine Gourbe (independent curator), Grégory Lang (independent curator) and Sophie Warlop (Director of the LAAC contemporary art museum and the Dunkirk Fine Arts Museum).
Anti-Peinture
Callewaert Vanlangendonck Gallery – Antwerp
19.09.19 – 30.11.19
With the Anti-peinture exhibition, April 24 to May 30, 1962, the curtain falls on G58 Hessenhuis. It is not an iconoclastic event as the title suggests, but a broad international overview of kinetic art and neodadaistic reliefs. Many of the artists were already in 1961 in the "nove tendencije" exhibition in Zagreb that had launched the "new tendencies". Callewaert Vanlangendonck Gallery tries to reconstruct this historic exhibition, by holding a group exhibition in which a number of protagonists are highlighted with their drawings, reliefs and anti-peinture art. Belgian artists such as Guy Vandenbranden, Paul Van Hoeydonck, Bram Bogart and Walter Leblanc are placed amongst international artists such as Lucio Fontana and Piero Manzoni.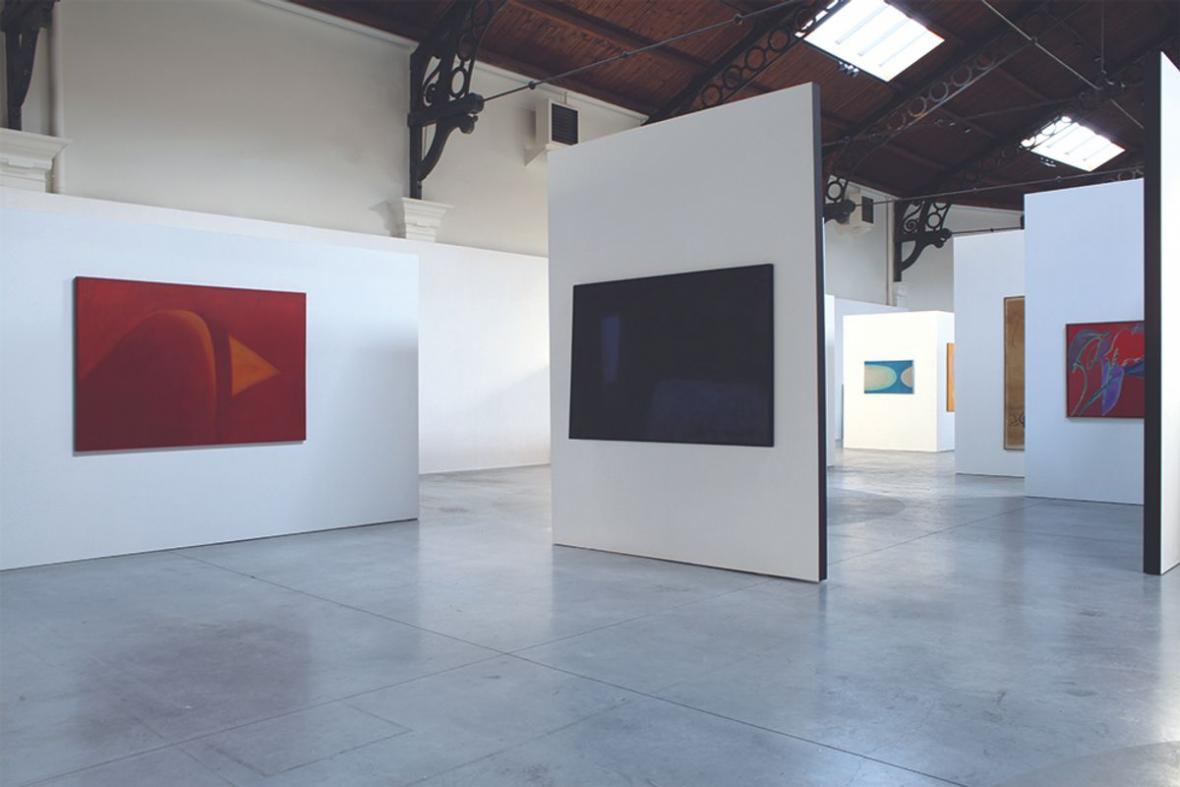 Abstractions en temps de paix (1945 – 1975)
La Patinoire Royale - Bruxelles
6.09.19 – 7.12.19
This exhibition organized in Brussels by la Patinoire Royale - Galerie Valérie Bach, curated by Serge Goyens de Heusch, presents an exceptional overview of what was Belgian abstraction between 1945 and 1975.
The last major exhibition devoted to abstraction in Belgian painting was realized in 1985 at Brussels Botanique Cultural Center; an upgrade of knowledge and notoriety was therefore required.
For the first time, for almost forty years, the gallery gathers a collection of works of this period and of this expression, as abundant and qualitative, presenting forty - four artists and more than two hundred and fifty paintings.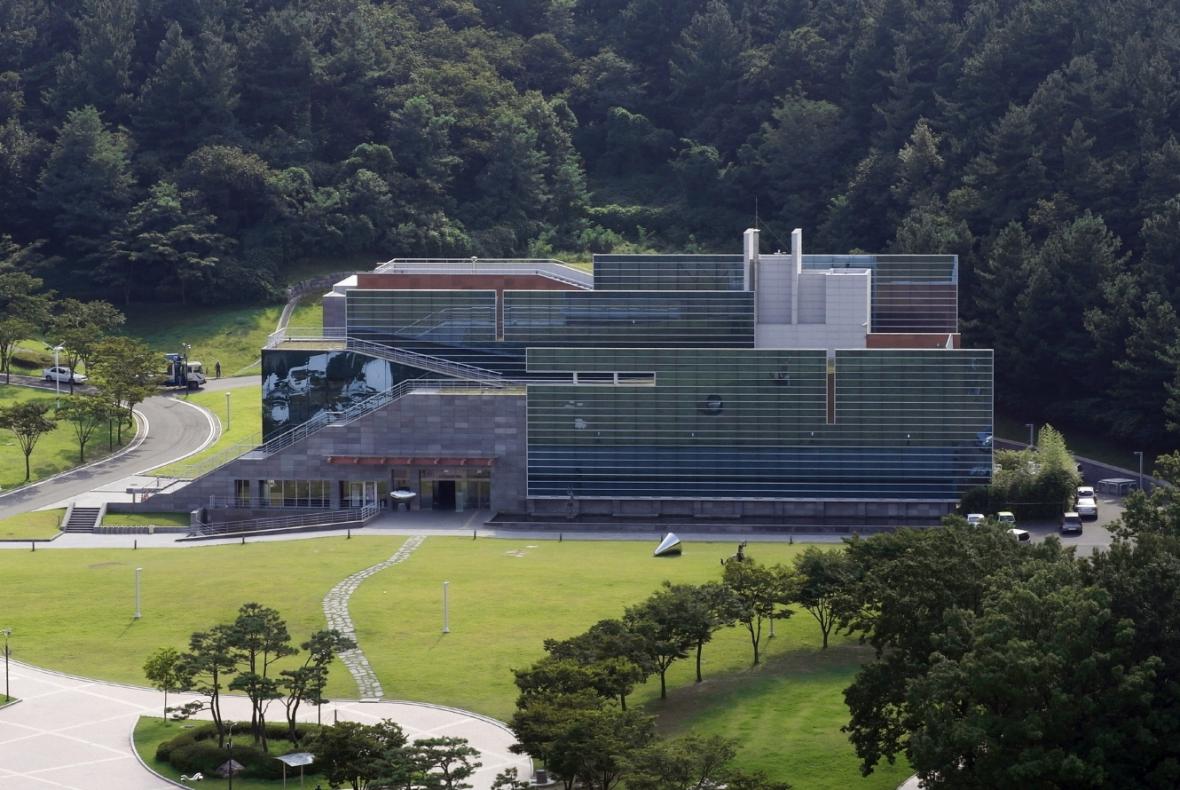 ZERO in South Korea
Pohang Museum of Steel Art
4.09.19 - 27.01.20
The ZERO foundation in Düsseldorf and the Pohang Museum of Steel Art are presenting a first joint exhibition of ZERO art in South Korea, which is at the same time the first major ZERO art exhibition in Asia.
The exhibition ZERO in Korea is being mounted to mark the 10th anniversary of the Steel Art Museum and 70 years since the city of Pohang was founded. It will run from 4 September 2019 to 27 January 2020 in the Steel Art Museum in Pohang. Pohang is located in the southeast of Korea and here you find the fourth largest steel producer of the world, POSCO.
With this comprehensive overview exhibition the two partners want to introduce the art of ZERO and its mainly European artist friends to Korea, one of the world's top economic powers, to art lovers and collectors in East Asia, and to museum visitors from all over. 
The curatorial team consists of Dr. Sukmo Kim (Chief Curator, Pohang Museum of Steel Art), Dr. Barbara Könches (Director, ZERO foundation), and Thekla Zell (Curator, ZERO foundation).