653 bis

Sérigraphie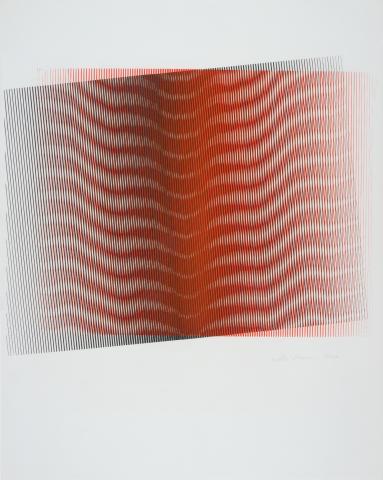 Collection
Wilhelm-Hack Museum,
Ludwigshafen am Rhein
Germany
Alexander Baier,
Mainz
Germany
Technique
screen-print in black and red
Exhibitions
1968,
Mainz
Galerie Alexander Baier
Sammlerkreis 1962 bis 1968
1970,
Witten
Märkisches Museum
Wilhelmshaven
Kunsthalle
Op und Pop. Zwei Aspekte. Sammlerkreis Galerie Alexander Baier
Signature / Remark
signed and numbered, edition of 100
Illustrations
1967, Kunst, Berlin, n° 28, 4 Quartal, s.p.