Anti-Peinture
Callewaert Vanlangendonck Gallery
Antwerp
Belgium
Curator(s) :
Brecht Callewaert
Yoeri Vanlangendonck
Other artists :
Walter Leblanc, Vic Gentils, Guy Vandenbranden, Lucio Fontana, Piero Manzoni, Bram Bogart, Paul Van Hoeydonck, Wybrand Ganzevoort, Jan Henderikse, Jan Schoonhoven, Armando, Henk Peeters

Contrasts
QG Gallery
Brussels
Belgium
Walter Leblanc
Van Herck - Eykelberg
Antwerp
Belgium
Where the river twists
Wangsim Gallery
Taipei,
Taiwan
Wonen in Kleur. Op de grens tussen beeldende kunsten en interieurarchitectuur / Living in Colour. Common Ground between Visual Arts and Interior Architecture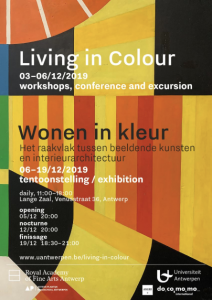 Universiteit Antwerpen Koninklijke Academie voor Schone Kunsten
Antwerp
Belgium
Curator(s) :
Johan Pas
Els De Vos
Eva Storgaard
Stephan Peleman
Selin Geerinckx
Other artists :
Jozef Peeters, Jul De Roover, Camiel Van Breedam, Renaat Braem, Willy van der Meeren, Elli Kruithof, Raymond Goyvaerts, Leon Steynen, Bataille & Ibens, Jef Verheyen, Pieter De Bruyne
Under Construction
Maurice Verbaet Gallery
Knokke-Heist
Belgium
ZERO
MDZ Art Gallery
Knokke-Heist
Belgium
Works on paper
Concorde Project
Knokke-Heist
Belgium
Triennale - Gigantisme, Art & Industrie

FRAC Grand Large
Dunkirk
France
Curator(s) :
Keren Detton
Géraldine Gourbe
Gregory Lang
Sophie Warlop
Une passion pour l'art Belge ! Donation Serge Goyens de Heusch
Musée L
Louvain-la-Neuve
Belgium
Nanda Vigo Private collection 
Museo San Fedele
Milan
Italy
Vibration in Zero
Museum of Old and New Art
Hobart
Australia
Op art in focus
Tate
Liverpool
United Kingdom
Actie <-> Reactie
Kunsthal
Rotterdam
Netherlands
L'œuvre ouverte
Fundacio de Catalunya
Barcelona
Spain
Untitled (monochrome), 1957-2017
Richard Taittinger Gallery
New York,
United States
Omtrent zestig jaar G58 – Hessenhuis
Callewaert Vanlangendonck Collection
Antwerp
Belgium
Light and movement in Post-war art
Cortesi Gallery
London
United Kingdom
Other artists :
Alberto Biasi, Agostino Bonalumi, Piero Dorazio, Lucio Fontana, Jan Henderikse, Heinz Mack, Mario Nigro, Ivan Picelj, Jesús Rafael Soto, Grazia Varisco, herman de vries
Contemporary Art Between Experience and Knowledge
Raccolta Lercaro
Bologna
Italy
Curator(s) :
Ilaria Bignotti
Andrea dall 'Asta 
Guy Vandenbranden and his inner circle
Dorotheum
Brussels
Belgium
Curator(s) :
Yoeri Vanlangendock
Brecht Callewaert
Too good to be true
De Rijk Galerie
The Hague
Netherlands
Elise Delbrassine, lignes de conduite
Musée Marthe Donas
Ittre
Belgium
Biennale Socle du Monde
Herning Museum of Contemporary Art
Herning
Denmark
Walter Leblanc sensorial geometries
Cortesi Gallery
London
United Kingdom
30 ans non retrospectif !
Galerie Oniris
Rennes
France
Minimal structures
QG Gallery
Brussels
Belgium
Walter Leblanc, Jef Verheyen: Dialogue with Light
Musée d'Ixelles
Brussels
Belgium
A tribute to the responsive eye, Ludwig, Leblanc
Dierking Galerie am Paradeplatz
Zurich
Switzerland
Walter Leblanc e la Neo-avanguardia Europea
Cortesi Gallery
Milan
Italy
Moderniteit à la belge
Royal Museums of Fine Arts of Belgium
Brussels
Belgium
Coups de cœur
Patrick Derom Gallery
Brussels
Belgium
G58 & ZERO
Campo Vlaamsekaai
Antwerp
Belgium
Recollection – Art & Fashion
B. Last
Venitiaanse Gaanderijen
Ostend
Belgium
Connexions One. Art belge entre 1945 et 1975
Maurice Verbaet Art Center
Antwerp
Belgium
Au cœur de la couleur, œuvres sur papier
Libre Choix: Cabinet artistique
Brussels
Belgium
Twisted Strings
M – Museum Leuven
Leuven
Belgium
Walter Leblanc, Jef Verheyen: Dialogue with Light
Musée d'Ixelles
Brussels
Belgium
Moderniteit à la belge
Royal Museums of Fine Arts of Belgium
Brussels
Belgium
Recollection – Art & Fashion
B. Last
Venitiaanse Gaanderijen
Ostend
Belgium
ZERO
MDZ Art Gallery
Knokke-Heist
Belgium
The Gap: Selected Abstract Art from Belgium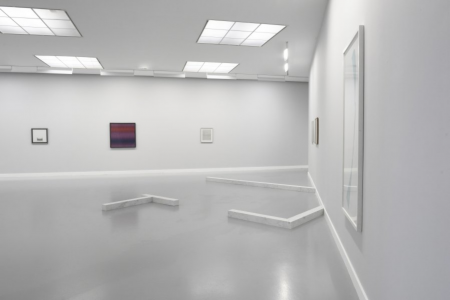 Parasol Unit Foundation for Contemporary Art
London
United Kingdom

Museum van Hedendaagse Kunst
Antwerp
Belgium
Connexions One. Art belge entre 1945 et 1975
Maurice Verbaet Art Center
Antwerp
Belgium
Black: an Idea of Light
Cortesi Gallery
Lugano
Switzerland
The plastic collection
Art and Design Museum Atomium
Brussels
Belgium
Zero International, The Avant-garde of the 1950s and 1960s
Setareh Gallery
Düsseldorf
Germany
Nul Zero Grupo N
De Rijk Galerie
The Hague
Netherlands
Zero, The international art movement of the 1950s and 1960s
Martin-Gropius-Bau
Berlin
Germany